Regular price
Sale price
$15.00 USD
Unit price
per
Sale
Sold out
Share
"My husband and I were together for 6 years before we got married. When we were dating I can remember wanting a resource on Biblical purity so badly. I wanted something that explained the purpose of purity. It is such a hard battle and such a hard season of waiting and there were many days I just wanted to understand God's why because it didn't completely make sense
I wanted more than just "Don't do this until you are married." So I began to study it out for myself. What is Biblical purity? Why is sex meant for only a husband and wife? What is the greater picture that points to Christ? As always, God so graciously guided me through His word. Once I understood the answers to these questions, purity was no longer a rule to follow but rather a privilege offered through a personal relationship with Jesus. This didn't make the battle super easy, but it did make sense. I understood that my everyday fight was not a mere label to be won but rather a plan filled with blessing and beauty that
points to the Gospel. And when we got married, I remember looking my husband in the eye and saying I was so thankful we did it God's way. This is why I felt led to write this guide. When the larger picture of purity in the Bible is explained, it gives the everyday fight for purity a purpose. There is an end in sight and it is God's glory and our good. No matter where you are in your pursuit of purity, there is redemption." - A Bible Guide on Purity
No matter your journey in the battle for purity, this guide will have something for you. We take a deep dive into the larger picture of purity in the gospel and how it is a call to purity in our own lives. We talk about practical ways to walk in purity in a dating relationship, tips for overcoming sexual sin, God's redemption, and so much more!
This is a digital download that can be printed. It is 30 pages long You will not receive a hard copy. You will be given a link to download it on the confirmation page after you order, in your confirmation email, and in your customer account if you have one set up. 
View full details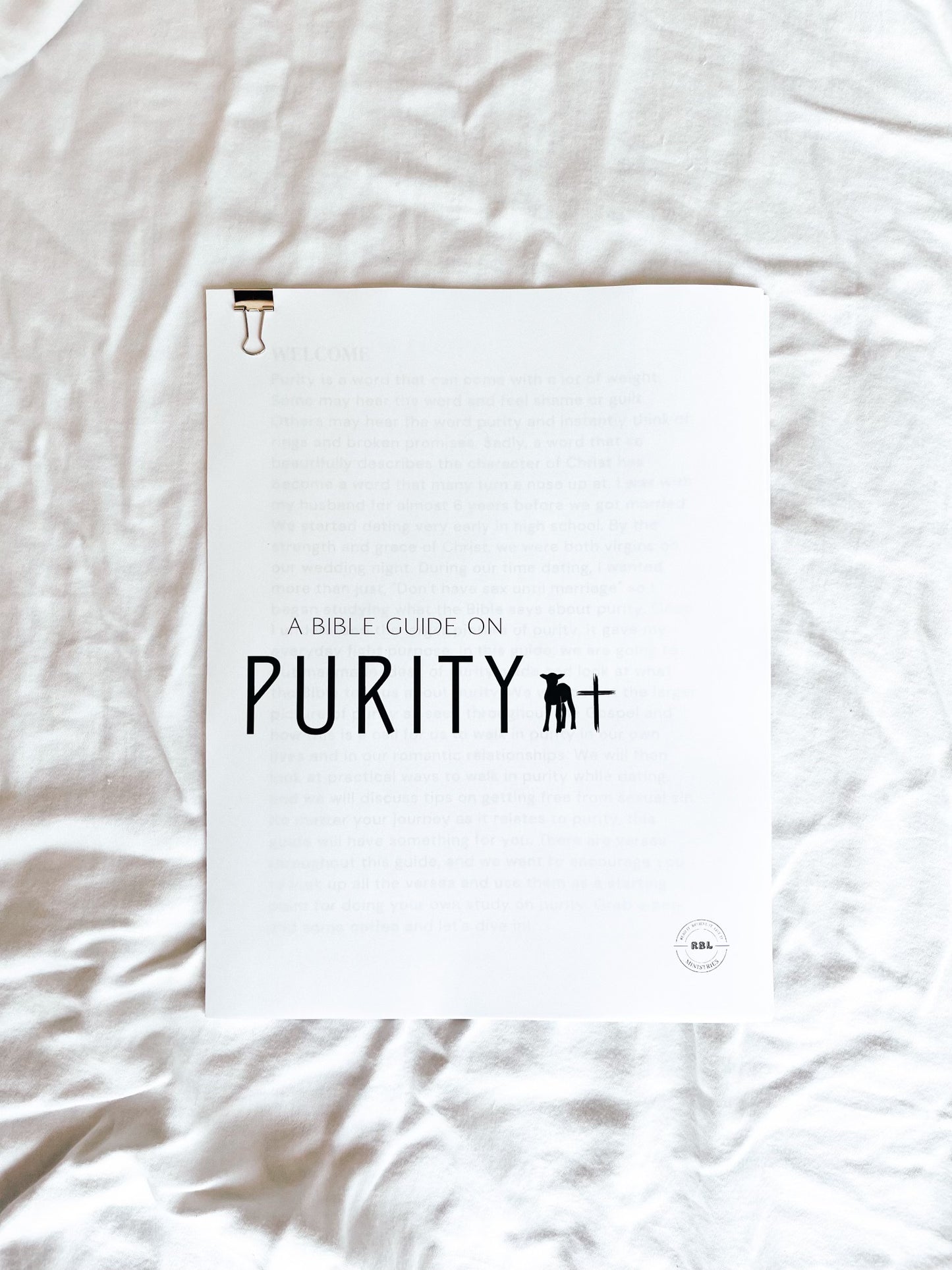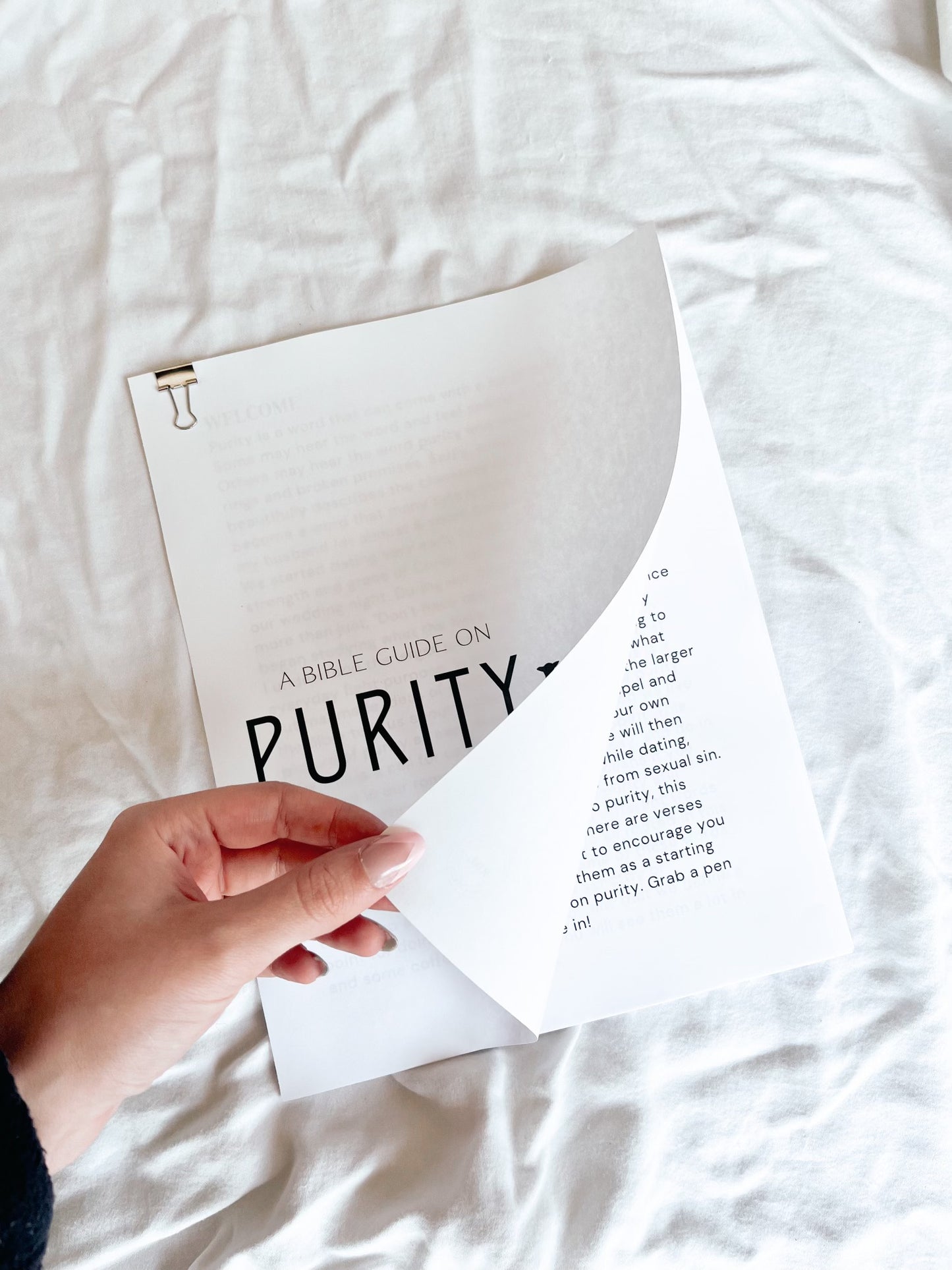 Customer Reviews
08/23/2023
Cora D.

United States
exactly what i've been looking for.
ever since my boyfriend and i got together i have been looking for a bible study about purity so that we could actually know why we are waiting until marriage instead of just trying our best to make it to the finish line. this bible study helped align our desires with the Lord and be excited to pursue purity. when we are pure we are the closest to Jesus, and what more could you want?